W.T. Rich Company prides itself on its proactive, practical and hands-on approach to construction management. Our mission is to serve our clients with excellence and ensure outstanding project outcomes. We draw on a deep experience and knowledge base to understand, assess, plan, implement and manage the key success factors and subtleties of each of our projects.
During design and preconstruction, this includes a range of preconstruction services such as design reviews, cost estimates, value management, logistics planning, early construction planning, scheduling, and construction planning.
During construction, W.T. Rich draws on its technical knowledge, proactive planning, attentiveness to detail, and collaborative approach to ensure a smooth, efficient and successful project delivery.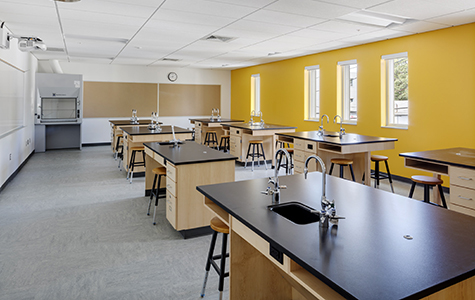 "W.T. Rich exceeded all expectations. The partnership started on day one with the estimating, scheduling and buildability review. When I look at the overall picture, the words that come to mind are partnership, trust and commitment."
Steve Michener, Studio G Architects
EXCEL Academy Charter High School