W.T. Rich places a high level of emphasis on developing and maintaining accurate and comprehensive schedules for each and every project. These project schedules not only serve as a critical communication tool for the project but also play a critical role in how W.T. Rich project teams review, analyze and manage project schedules, progress, and results.
Our team utilizes Primavera Project Planner P6 software to create and maintain Critical Path Method (CPM) schedules throughout the course of the entire project. CPM scheduling is one of the most important and useful processes throughout the life of the project.
W.T. Rich Company integrates three-week look ahead schedules into this process, updating and distributes them to the project team and the owner. These processes play a key role in distinguishing W.T. Rich as a firm that consistently delivers our projects, our time, even in the face of the most daunting, fast-track schedules.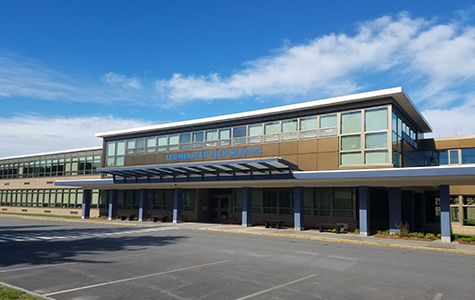 "The Leominster High School was a $35 million, complicated, multi-phased, fully occupied project. W.T. Rich orchestrated the work over 7 major phases in a fashion where every deadline was met for occupancy, and they worked harmoniously with the School, the City, and other team members. We look forward to working with W.T. Rich on future projects."
Rob Para, Jr., AIA, Principal
Lamoureux Pagano Associates
Leominster H.S. - Addition & Renovation